A few weeks back I experienced humanity in the vacuum of a chat with a man as proficient a listener as he is eloquent as a speaker. As for his writing prowess well, any words I can conjure only drift in mimic of what rhythms his melodies play. I am of course talking about Andrew C. Jefford. I recited my Covid story to the British born, France habituating composer about my quarantine up aboard the northern slopes of L'Etna and in kind he tuned in with great intent. The next day, after clearly having further considered my experience, the writer encouraged my going public with a recounting of the tale.
Working through a bout of Covid-19 has been for each of us a personally possessive experience. We had all spent months and for some the better part of two years assimilating information, growing concern and formulating speculation as to what would happen when we contracted the virus. We also wondered how we might affect others. My turn involved only a few close connections, first my fostering and nurturing Sicilian hosts and chaperones at Planeta Winery. Then, aboard the mountain, the gracious and obliging staff at Shalai in Lingualossa. And finally the man so effing effable that is winemaker Giuseppe Russo. Sorry for the viral transfer Giuseppe.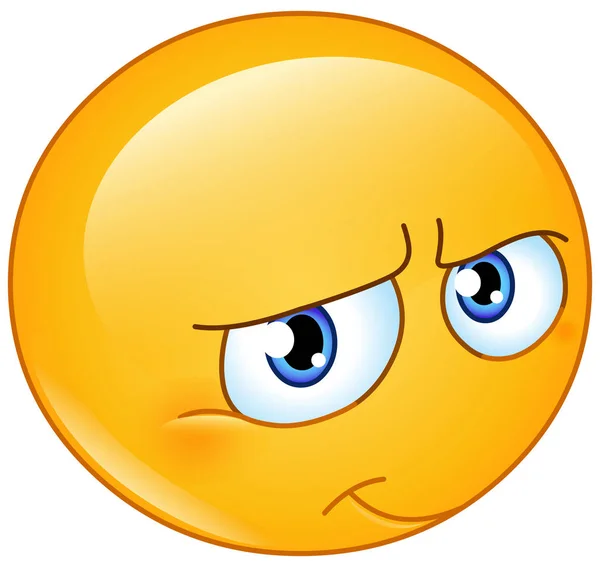 Let us back track for just a couple of paragraph's moment. Travelling companion, beautiful friend, articulate writer and persuasive speaker Michaela Morris and I are having lunch with Il Guercio, the one and the only Sean O'Callaghan at Osteria Le Panzanelle in Lucarelli, Radda in Chianti. It's the first truly warm day of March and so Nada Michelassi creates a table for us on the terrace. Sean hails from the U.K. and is asked to peek indoors on a distinguished and clearly famous solo British diner but he returns after not immediately recognizing the man. A moment later, as if having silently swept in like an apparition, he's standing over our table. "May I join you?" he inquires, a chair is pulled up, a glass of Tenuta di Carleone is poured and introductions are made.
He is Jeremy King, London's most famous restauranteur and we are treated to a story of his 44 million euro court predicament with investors. Sean takes a bite of Tagliata and he is suddenly choking, up desperately and stumbling over the stones, grabbing at his throat, liquids evacuating wherever they can find an outlet, terrified face turning blue. Still seated, legs crossed and calm as a hindu cow, Mr. King asks, "would you like me to do the Heimlich maneuver on you?" Sean shakes his head up and down hard, the towery King gets behind him and with one hoomph! the steak is dislodged and expectorating details aside, Sean falls back into his chair in heaving breaths. He's fine. Saved. Left to live another day and enjoy another plate of Tagliata. King is back in his chair, story immediately in resume. Four days later I'm in Catania testing positive, alerting Michaela and Sean who in turn, both test positive with 24 hours. Coincidence? Perhaps. Fair trade? Absolutely. Like it or not Michaela Morris, Sean O'Callaghan, Nada Michelassi and Jeremy King, we are all inextricably linked for the duration of our times.
Related – The five estates of Planeta earth
Which brings us to Sicilia and more specifically, L'Etna. My adventures with the candid and talented Patricia Tóth are visually chronicled and well documented in my previous article. After testing positive in Catania the winemaker picked up the necessary provisions of sustenance and medication then drove back up the mountain to the volcano's northern slope. There at Parco Statella I passed my isolation for 11 days, albeit in one of the universe's most spectacular, spiritual and enlightening locations. A few days of feeling quite unwell beget short walks and then full on treks through the forests and vineyards of this edenic playground. Friends were made and relationships forged with three sheep. two horses, a donkey and several sweet dogs. I ambled through the landscape in a Covid fog as easily as children might slip into their weariness like the soothing water of a warm bath. The effort of subterfuge was no match for Parco Statella's beauty.
Only came outside to watch the nightfall with the rain. I heard you making patterns rhyme
As the symptoms waned and the sun continued to warm Versante Nord there arrived, a case at a time, the wines of Etna producers, first Planeta and Donnafugata, followed by a stream of others. I began to taste and write in earnest, soaking up the innate imperfections and precise perfections of Etna Bianco, Rosso and variations on the parochial theme. Then there was the care provided by Manuela Scala, a plate of provisions here, a sublime slice of cake there. These gestures nourished some withered essential part of myself as I sat on the weathered wrought iron chairs at the table in Parco Statella's piazzetta. I would fall gratefully on a perfect slice of cake, on this human gesture of connection and to know fortune smiles upon us. On the morning of my departure a caffé in Manuela's presence made cause for true emotion and then, with the wind circling L'Etna and over the stones of the courtyard I was gone.
In the Planeta article I detailed the wines of Menfi-Ulmo, L'Etna, Noto, Vittoria and Capo Milazzo. Please click on the link to that post (above) to review those 45 wines. Here are 55 more tasting notes from Girolamo Russo, Emiliano Falsini, Donnafugata, Graci, Calcagno, Scirto, Eduardo Torres, Tascante, Vigneti Vecchio and Azienda Agricola Sofia. The wines on L'Etna that helped saved my quarantine.
Girolamo Russo
Girolamo Russo Etna Bianco DOC Nerina 2021
Giuseppe Russo's Etna Bianco honours his mother Nerina. Made from younger plants, including some planted three or four years old, but only carricante. That said Giuseppe will likely also plant some more grecanico in the San Lorenzo Vineyard because he likes the linearity and verticality it gives to the carricante. The Nerina is a startling and invigorating Bianco, as fresh, available and precocious as any on Versante Nord, or likely anywhere on L'Etna for that matter. A seven days a week wine for which there can be no reason not to engage. Drink 2022-2027.  Tasted March 2022
Girolamo Russo Etna Bianco DOC San Lorenzo 2020
From the single vineyard at 730-740m of elevation and vinified in tonneaux. The 2009 was the first vintage of San Lorenzo Bianco for a wine that leads amongst the 80-90 thousand total bottles made by Giuseppe Russo from 18 hectares. A strong selection from the plants of carricante with cattaratto and grecanico. The carricante are the oldest and they provide the breadth in the mouth, the texture in unction and the presence that really makes you feel the vineyard. The difference between it and Nerina is really in the selection of the grapes. Giuseppe wants his whites to speak for his territory, here to be a bit more generous and 2020 obliges first because it was easier and second because it is such a vintage specific to the white wines. Such beauty and emotion is purity and life. No stress and a wine you want to drink. Drink 2022-2028.  Tasted March 2022
Girolamo Russo Etna Rosato DOC 2021
Only nerello mascalese partly because cappuccia has more colour but also less body, acid and tannin than mascalese. And so the mascalese is the red Rosato variety, especially in Etna's northern sector. Yes of course this is salty Rosé but that's a given and hardly the point. Why does Giuseppe make it? Because it's molto versate, literally "very poured" but meaning always worthy of consumption. For food, especially in summer and at low alcohol. He also believes it can age in fact he's tasting some older Rosato here and there as witnessed by bottles laying around. Trust when it is said that Etna Rosato is a special breed. Indeed. Drink 2022-2025.  Tasted March 2022
Girolamo Russo Etna Rosso DOC 'A Rina 2019
First made in 2005 as the initial vintage for Giuseppe Russo and from more than one vineyard, inclusive of fruit from some of the younger vines as an assemblage of micro-vinifications. In terms of maceration Giuseppe only does 15 days, nothing close to the Piedmontese ways with nebbiolo, even if he adores those wines. So much freshness, red fruit forward vintage but also a linearity because these wines always carry some of this emotion. 'a Rina can be consumed just about when you want to but carries a sort of structure that is subdola, sneaky enough to see it go long. Drink 2023-2029.  Tasted March 2022
Girolamo Russo Etna Rosso DOC Feudo 2019
Many generations have been here but the story really begins with Giuseppe's grandfather Giovanni Massimino, who planted the vineyard Feudo. Diversity of the vines is a profound part of the growing on these terraces, especially with the old vineyards, in Feudo 70-80 years old and also some as old as 100. Nerello mascalese with five per cent nerello cappuccio from a single vineyard cru and here 20 days maceration, five days longer than the on skins time for 'a Rina. Again a vintage that Giuseppe Russo is a big fan of, rich and luxe to a great degree yet broad and deeply spiced. The depth and complexity are quite profound. First vintage was 2006 for a Rosso that needs the bottle in the ways of great grapes all over Italy. Drink 2024-2032.  Tasted March 2022
Girolamo Russo Etna Rosso DOC San Lorenzo 2019
Giuseppe Russo's father purchased San Lorenzo but Girolamo never bottled and sold off all the grapes. In 2003 Girolamo passed away. Giuseppe has worked with Emiliano Falsini from Toscana since 2005 and continues through to today. The selection is mainly from the vineyard's highest point and it is in fact the largest at Girolamo Russo, making up seven of the 18 total hectares. Such a crunchy nerello mascalese though with plants up to 100 years old there are likely some other varieties mixed in for what is ostensibly a field blend. Also volcanic chalky (if there really is such a thing) and the one that reeks but also tastes of orange, mainly blood orange. While San Lorenzo may lack the richness of Feudo it does so much in terms of finezza and this after so much perfume. Fantastic vintage. Drink 2025-2035.  Tasted March 2022
Girolamo Russo Etna Rosso DOC San Lorenzo 2017
From a vintage that was very warm, like the rest of Italy and you'd not be fully paying attention were you not to notice this in the wine. You have to wonder when the fruit was picked and indeed though the alcohol was high in September it was Giuseppe Russo who waited well into October to pick his grapes. They are ripe through and through, even if the weight lays low and intensity runs high. This is by far the biggest wine of five Rosso tasted but at its height there is balance and togetherness. Brilliance in the face of adversity, covered in spice is a beautiful thing. Drink earlier than some vintages but also be surprised as to where this may go. Drink 2022-2027.  Tasted March 2022
Girolamo Russo Etna Rosso DOC Calderara Sottana 2018
A label that was started in 2007 and from a contrada on the perimeter of the Russo property. From a very difficult vintage and a wine completely different from both Feudo and San Lorenzo, also because the contrada is so very different. A much more lifted Etna Rosso, edgy with some volatility but the kind that you can imagine settling in with this carefully picked, selected, sorted and vinified fruit. There is a wildness about this fruit that is specific to place but also the tannins that are spicier, grippier and forceful. This one really wakes you up and keeps you on your toes. Mi sveglia! I am awake! Drink 2025-2032.  Tasted March 2022
Emiliano Falsini
Feudo Pignatone Etna Rosso DOC 2020
Feudo Pignatore, from Emiano Falsini, the name of the contrada on L'Etna's north side. A vintage a bit like 2018, difficult though not quite in the league of that challenge. Beautifully perfumed, youthful for sure and quite compact. Crunchy Rosso, red fruit in the currant and pomegranate vein, high acidity and showing its barriques though as a lithe, transparent and lifted wine it does so with great ease. Creates a cinnamon heart type spiciness and then you feel the wood on the back end. Very curious contrada Rosso. Drink 2024-2029.  Tasted March 2022
Feudo Pignatore, the name of the contrada on L'Etna's north side and the small cru/single vinyeyard Rosso. This is the selection, smaller quantity from Emiliano Falsini and a whole 'nother expression altogether, here the wood and fruit conspiring for a frutta di bosco experience but also one with toasted coconut. Barriques and tonneaux are used and because the fruit is deeper and richer there is more depth, doubled down concentration and a feeling of that wood, earlier and throughout. This will need much time and there is definitely an affinity with nebbiolo this time around. Drink 2025-2032.  Tasted March 2022
Donnafugata
Pantelleria
Donnafugata Lighea 2021, DOC Sicilia
Lighea, Sicilian for "light" is varietal zibibbo (a.k.a. muscat of Alexandria) grown on the Island of Pantelleria off the southwestern Sicilian coast. Not unexpectedly high in citrus both juiced (lemon and orange) but also floral with orange blossoms the obvious, ostensible and uncanny notation. So bright and popping, brimming with pressed acidity and waxy, spritzed, airy and vaporous of sea spray. Sun, afternoon and vacation are three words that easily come to mind. Drink 2022-2024.  Tasted April 2022
Donnafugata Ben Ryé 2019, Passito Di Pantelleria DOC
Ben, as in "son of" and Ryé, a Sicilian riff on the concept of making strong mocker from the wheat grass. Think of grapes instead, in this case zibibbo (muscat of Alexandria) grown off the southwestern coast of Sicily on the Island of Pantelleria. Passito di Pantelleria DOC is one of the world's great sweet wines, found only on this windswept promontory where the grapes concentrate, drink in the sea and express a view to which only this place commits. The warmest of vintages develops and comprises these particular sugars into something surreal. Extraordinary orange-ginger crème brûlée, perfectly embittered and made viscous in the most natural of ways. Layers of dedication and spice, health affirming herbs, respiratory fixing drops and sweetness captured, effortlessly and to gift plaisir. Apricots ripe and glazed, zen zero limone, giusto intenso. Nearly perfect. Drink 2025-2039.  Tasted April 2022
Contessa Entellina Estate
Dolce & Gabbana Rosa Rosé 2021, DOC Sicilia
Donnafugata makes two Rosato, one from Etna and this on the northern side of the Contessa Entellina Estate. A blend of nerello mascalese and nocera, two apposite varieties, one being the Dolce and the other Gabbana. Together they combine for exotic fragrance but also sweet candied florals, cottony feels and salty streaks right on through. Healthy acids easily deal with, mitigate and assimilate whatever sugars might want to express themselves but truthfully they only come out in the aromatics, rising at dusk and bleeding into night. Can't think of a time when this Rosato would fail to please. Drink 2022-2024.  Tasted April 2022
Donnafugata Anthìlia Bianco 2021, DOC Sicilia
What's in a name? Anthilìa is the name given to the city of Entella on the top of the Rocca in Roman times. As a Bianco it is composed of the local (Contessa Entellina Estate) lucido, known in other parts of Sicily as catarratto, blended with other unnamed autochthonous and international varieties. Regardless of the bit parts there is no questioning Anthilìa's tart, tight and citrus to mineral posit tug of Sicilian style. There is an herbal quality in sweet basil or chervil typology but lemon-lime meeting salty stones halfway is really where it's at. Beck and call, "a place we saw, the lights turn lo. The jigsaw jazz and the get-fresh flow."  Drink 2022-2025.  Tasted April 2022
Donnafugata Sur Sur 2021, DOC Sicilia
Sur Sur is varietal grill0 from Donnafugata's Contessa Entellina Estate in southwestern Sicily. More lemon and less mineral as compared to Anthilìa though sunshine is at an all time high. Sur Sur as in "On On" or in Italian Su Su. Like the lights and more to the point the sun, filling and lighting up this grillo. Light up the grill and throw on some fishes, large shrimps, even a squid or three. Sur Sur will compliment, alight and walk astride. Drink 2022-2024.  Tasted April 2022
Donnafugata Sherazade Nero d'Avola 2020, DOC Sicilia
Sherazade, or Scheherazade is the fictional wife of a sultan and the narrator of the tales in the Arabian Nights. The Nero d'avola is taken from western Sicily's Contessa Entellina Estate and nearby vineyards. Mixed cultures' spice and exotica are the aromatic potpourri this calls home and nothing else scents as this. Nothing else is also so inviting, casting its varietal line and reeling you in to inhale, sip, smile and exhale. Red wine as aperitivo, unencumbered, calming and even a little bit divine. Track three, The French Dispatch, Alexandre Desplat. Drink 2022-2025.   Tasted April 2022
Donnafugata Tancredi 2017, Terre Siciliane IGT
Tancredi, that exceptional Italian name is a blend of cabernet sauvignon, local nero d'Avola, tannat and "other grapes," field-ish so to speak, born in Donnafugata's place of origin, Contessa Entellina Estate. Deeper in barrel, fruit substance, time and thought. All varieties well put, organized and once in conflagration now smouldering seamlessly together. What may have been an ignited engine of brush, tar and pressed juices is still tight and intense, raging in acidity and just now emerging with local style. Plenty of savour too, a western Sicilian kind, challenging the olfactory, making a concerted request for more time. Bordeaux, Madiran and Santa Margherita di Belice mixed, matched and melded together. Drink 2023-2027.  Tasted April 2022
Donnafugata Mille E Una Notte 2018, Rosso Sicilia DOC
Mille E Una Notte (1001 nights), a collection of Middle Eastern folk tales compiled in Arabic during the Islamic Golden Age, a.k.a. the Arabian Nights. A Contessa Entellina Estate near Santa Margherita di Belice blend of nero d'Avola, petit verdot, syrah and in the typical Donnafugata field blend idiom, also inclusive of "other grapes." The deepest and most profound if brooding and structured of the estate's reds while also hauntingly familiar, succulent and beautiful. Clearly one of Sicily's most age-worthy red wines, reeking of roses and steaming in highlands acidities. To say tasting 2018 this early in its tenure does little to open the gates of knowledge or pleasure would be a vast understatement but these many nights hint at hidden treasure, meaning and the aforementioned beauty. A serious wine with endless time laid out ahead. Drink 2025-2034.  Tasted April 2022
L'Etna
Donnafugata Sul Vulcano 2019, Etna Rosso DOC
The Rosso from L'Etna's northern slope near Montelaguardia is essentially nerello mascalese though there is a small percentage of cappuccio involved. From vineyards adjacent the stunning Parco Statella to the east of the village of Passopisciaro. Alberello-trained vines mix with volcanic rock terraces, grazing sheep and the wild ferla. Really quite precise varietal, location and lava coming together in a Rosso that exhibits the limit of Etna's volcanic savour. Really brushy and herbal, fruit singing a ripe acid song, slinging arrows of basaltic intensity, creating a true to form and peace experience. A broad brushstroke of Etna Nord and yet one with vim, victory and relish. Drink 2023-2028.  Tasted April 2022
Donnafugata Sul Vulcano 2019, Etna Bianco DOC
Sul Vulcano, below L'Etna on the north slope, 100 per cent estate grown carricante adjacent the Parco Statella in Montelaguardia. Classic varietal profile, at once rich and then salty, volcanic soils and elevation so very present, buoyant and presenting this dramatic white wine. Richer and riper than some, vintage related and directed to be sure. Not so much croccante as much as being scorrevole for carricante, mid-palate and aromatic twin split between pomelo-mandarin and ferla-broom. Some structure here so wait a year and drink through the decade. Drink 2023-2029.  Tasted April 2022
Donnafugata Fragore Contrada Montelaguardia 2019, Etna Rosso DOC
The single vineyard Fragore is an Etna Rosso out of the Montelaguardia contrada that announces itself with an ascoltami ruggire, in other words a roar. But a quietly controlled one, like a lion resting, expressing its content with the moment, using voice to engage, not warn. Take the Etna Rosso normale, improve and compress upon it multi-fold, concentrate all that savour, hillside naturalism and herbology, take things to an entirely unimaginable next level. This is the roar of Fragore, in control of emotions and sensibilities. Like a passegiata through Parco Statella on a windy Etna Spring day. An impressive vintage if just a bit barrel controlled, intimating fine chocolate and dusty espresso, needing time to integrate. Drink 2024-2031. Tasted April 2022
Vittoria
Donnafugata Floramundi 2019, Cerasuolo Di Vittoria DOCG
As per the Sicilian DOCG a blend of nero d'avola and frappato grown in the southeastern sector, the latter made deeper and more profound by the former. What may be lost in sheer consumer attack-ability is gained through strength and vigour. Cerasuolo is meant to concentrate but also percolate, simmering two complimentary varieties in liquid layers, increasingly volumetric and akin to new thought music in a red blend of moods. No Donnafugata's does not exist by dint of such pressed heights because it persists in airy, openly fragrant and flute singing tones. A best of both worlds appellative juncture is met, acquiesced and compressed. Give it time or simply air to enjoy. Drink 2023-2026.  Tasted April 2022
Donnafugata Bell'Assai 2020, Vittoria DOC Frappato
Pure frappato from southeastern Sicily, fragrant and perfumed to the proverbial hilt and so bloody inviting. The freshest of summer strawberries, violets at peak and if aromatics could talk they would say hello. Juicy and justifiably tart, those peppery florals candied, inclusive of pansy and nasturtium. A veritable bouncing, fanciful and buzzing throttle frappato yet so easy to sip back. Inspiring. Drink 2022-2025.  Tasted April 2022
Graci
Graci's viticultural epicentre is Contrada Arcurìa but they also grow in four other Etna north communes. The all-purpose Bianco is 85 per cent carricante with (15) catarratto harvested mid-October (on average) and raised in only stainless steel for nine months, on the lees. My how those lovely lees drive this wine, texturizing the local grapes and directing all the traffic. Rarely does an Etna Bianco recall Chablis but here is one in all glory and reminiscence. Fresh, luxe fruit round and abounding, mild yogurt to crème frâiche character derived by the infiltrations of those positive yeasts. Just salty enough to remind of the place in a generalized and beneficial way. Drink 2022-2024.  Tasted April 2022
Etna Rosato comes from 100 per cent mascalese and the only grapes harvested in September. Just a soft press, no skin contact maceration and ultimately a salty, easy, light and rustic rose coloured meeting flavoured mingling with texture Rosato. Just what you want to drink in the sun, anytime after 11:00 am, preferably with the volcano looming above. Or anywhere the sun might hit in your place of living. Meets the non-plussed demands of delicious and satisfying, two most important blush ideals. Drink 2022-2023.  Tasted April 2022
From Alberto Graci in Passopisciaro, with vineyards in five contrade, Feudo di Mezzo, Santo Spirito, Mugnazzi, Arcurìa and Barbabecchi. A spontaneous varietal nerello mascalese in every way, from fermentation through emotive spirit. Smells like L'Etna by way of 18 months spent in grandi botti (tini), fruit skin musky, salumi curative and mint-scented without being minty. Fine acid crunch and fruit persistence, intensity yet in control, driven and determined. Clearly top echelon Rosso untethered to any one specific tract of contrada soil. Drink 2023-2027.  Tasted April 2022
Arcurìa is central to Graci's farm and work, a contrada location on L'Etna's northern slope at 600 to 700m of elevation. For Bianco only carricante is used, harvested mid-October, half in small wood and half in stainless, 12 months on lees followed by 12 in bottle. As a cool and windy place it refreshes, revitalizes and breathes great air into the carricante, joining forces with the multifarious volcanic soils to instil great salinity and ariosità in the Bianco. Even though it sees longer lees aging as compared to the normale there is less frâiche and more freshness but also depth, determination and desire. Great bite, snap and acutezza. Drink 2023-2027.  Tasted April 2022
Graci Etna Bianco DOC Muganazzi 2020
Mugnazzi is Graci's secret weapon property, five and a half hectares in Passopiscaro, once owned by Ettore Majorana, the "brilliant and mysterious gentleman." Three of those are planted to carricante at 700m, harvested around the same time as Arcurìa, destined to shake, rattle and roll this Etna Bianco. Takes the grape and volcano to the next level, both in mineral salinity but also luxuriousness of substantial, fleshy and concentrated fruit. The most aromatic of the bianci, orchard and even exotics mingling with sea, lava and air. There is no end or conclusion to this Mugnazzi for it is both inspiring and one to take a breath away. Very special Etna Bianco indeed. Drink 2024-2029.  Tasted April 2022
Graci Etna Rosso DOC Arcurìa 2019
Arcurìa is the homefront contrada location, flagship vineyard, late harvested nearing October's finish and 100 per cent nerello mascalese. In the middle of 600 and 700m, on five types of layered volcanic mille-feuille, connected to the village of Passopisciaro. The best mascalese plants and rows are chosen for this single contrada Rosso, an Etna that takes the cumulative Rosso to a higher level of focus, preciseness and northerly understanding. This IS Graci, fruit and cure like a recipe passed down through generations, even if Alberto Graci is the family pioneer, at least in this place. Lightly chalky tannins present a structured notion for a Rosso that must be, has to be, can only be Arcurìa. Textured to settle on the palate and fortified just enough to explain something extra about the land. Drink 2024-2028.  Tasted April 2022\
Graci Etna Rosso DOC Feudo Di Mezzo 2019
In Feudo di Mezzo a wholly antithetical experience is had, ninety degrees to the west from full on northerly Arcurìa, ancient and early vines of 80 years or more growing at 600m, sharing the already tiny 1.5 hectare space with free and sky reaching nerello cappuccio growing as alberello. The oppositional character does not end there, what with the finer soils, less volcanic variegation and earlier to ripen location. And so the (95 per cent) nerello mascalese plus cappuccio Rosso is blessed of fruit breadth, round, circulating and enriching acidity, not to mention luxurious tannins. Feudo di Mezzo makes for some of the volcanic idiom's most generous and lavish Rosso with this by Graci up there with the best. Longer maceration and full acceptance of the large barrels make this a most impressive Rosso to gain and gather friends. Drink 2023-2027.  Tasted April 2022
Graci Etna Rosso DOC Arcurìa Sopra Il Pozzo 2017
Sopra il Pozzo describes a special portion of the signature Arcurìa vineyard (and contrada of the same name), a block "above the well," 100 per cent nerello mascalese picked in the last week of October. Treated to the same maceration and elévage as the Rosso for the same spontaneous style and time as Feudo di Mezzo. However Sopra il Pozzo's refuse soil composition is different and requires patience in the name of time, due to its alternating layers of decomposed volcanics in stone and coarse sand. This is a section of recast material and the corresponding mascalese is both emasculated and chivalrous. The degree to which layers of fruit, mineral and umami incorporare and completare is finite and contiguous yet also lengthy, scorrevole and endless. There is rare Etna glycerin texture and perfectly timed acid tang. tempismo perfetto. Grande. Drink 2024-2032.  Tasted April 2022
Calcagno
Calcagno Etna Bianco DOC Ginestra 2020
Ginestra, a.k.a Genista aetnensis, the Mount Etna broom. A no wood, only stainless Etna Bianco spent time on lees and yet freshness of airy and open character abounds. And so a saltiness and a mineral wealth mix with typically lime blossom floral and spicy scents. Classic unadulterated and naked carricante, citrus streaking, tight, tart and satisfying. Could drink and relish this Bianco seven days a week. Drink 2022-2024.  Tasted April 2022
Calcagno Etna Bianco Superiore DOC Primazappa 2019
Primazappa comes from the commune of Milo, incidentally the only Etna area where it is allowed to bottle as Etna Bianco Superiore. A varietal carricante off of 30-40 year-old vines grown on both alberello and spalliera at 850m, picked in late September. The volcanic soils are quite weathered, decomposed and sandy, with a decided micro-mineral effect on this wood-aged and seriously flinty Bianco. Takes on a whole new appellative and stylistic meaning, clearly designed to age and enter another new Bianco world apart. Simultaneously smouldering and buzzing with mineral salts, fleshing if not yet quite fleshy. The curiosity and potentiality factors in this Bianco are developing and climbing off the charts. A bit wild now, it should settle into something really special. Drink 2024-2028.  Tasted April 2022
Calcagno Etna Rosato DOC Romice Delle Sciare 2020
Romice refers to a Sicilian grass species and delle Sciare literally "of skiing" so clearly a Rosato referencing the flora and also the high Etna slopes. A north side, salty, sapid and pink pink citrus slinging nerello mascalese, infinitely fulfilling and drinkable. Acids sling right along and balance is had by all, including sugars and fragrant fruits. Drink 2022-2023.  Tasted April 2022
Calcagno is the life work of Franco, Gianni and Giusy Calcagno, two brothers and a daughter, first vintage being 2006, now a full grown concern. From the Contrada Calderara the mixed soil consists of black pumice and basalt. Perhaps made most famous by Cottanera but never sleep on the passion and torch passing into this generation of Calcagno hands. Cherries and red fruit in concentration could never be dismissed and in fact must be celebrated in a nerello mascalese of sweet intoxication. I really wanna know this Rosso, I really wanna go with this mascalese, my sweet Calderara. Fresh and grounded, effusive and espansivo, meeting at both poles, one mission gained. Implosive Rosso from the famiglia and one to savour after many other wannabes have walked heavy in their soles and commercialized their souls. Drink 2023-2027.  Tasted April 2022
Arcurìa contrada is a late October harvested cru for nerello mascalese grown at elevations between 600 and 700m, on five types of multi-layered volcanic soils associated with the village of Passopisciaro. The Calcagno profile is consistent with Calderara in red fruit as if cherries especially are prominent and yet sour-savoury and botanical tonic elements change the complexion of this particular Rosso. Less generous and effusive if more serious and even structured results. No, not the same wine at all, even if it is distinguished as being from Calcagno. Drink 2024-2028.  Tasted April 2022
Calcagno Etna Rosso DOC Feudo Di Mezzo 2019
Feudo di Mezzo is neither Calderara nor Arcurìa, here much smaller plots of alberello vineyards with their twisted and ancient vines 60, 70 even 80 years or more growing at 600m.The nerello msacalese often shares space with less dominant and texture thickening cappuccio but most notable is the salumi and red fruit skin musk aromatics of these Rosso. There is nothing like Feudo di Mezzo, characterful, distinct, knowable and just plain funky. In a 70s bass beat way, not quite G.Q. but perhaps Love Train style. Calcagno's is really special FdM, reaching for greatness and making itself noticed. Don't sleep on this cru "'cause if you miss it, I feel sorry, sorry for you, well." Drink 2023-2028.  Tasted April 2022
Scirto
Scirto Don Pippinu Bianco Carricante 2019, Terre Siciliane IGT
From the Contrada Feudo di Mezzo and also Contrada Porcaria, at 650m on L'Etna's north slope, planted in the 1930s. Soils are black volcanic sand, sub-acidic, skeletal, rich in potassium and poor in organic matter. Don Pippinu is a name attributed to Giuseppe Scirto's grandfather and the wine is made from carricante, catarratto and white minnella. Ages for 10-12 months in steel and in the bottle. Just a raw white assemblage with no strings attached save for 100 years of history and a little bit of skin contact. No volatile distraction to speak of but yes this wine settles on the palate like a dissolving citrus, chamomile and orange blossom salve. Not loathe but perhaps reticent to use the word natural though how else to explain this thing of delicasse, elixir of kind heart and vial of virility. Acids are purely substrata drive, flavours layered by lava and mixed white grapes so in touch with one another's realities. Peak performance happens late, often and with persistence. Drink 2022-2027.  Tasted April 2022
Scirto All'Anticas Vino Della Tradizione Nerello Mascalese 2019, Terre Siciliane IGT
The term is "Rosso della Tradizione" or "Vino della Tradizione," in other words Rosato. You have to look at and consider tradition where a certain style of Rosato is concerned and in Etnean terms this is a wine that must also be looked at under a Rosato lens. Still a matter of ungrafted 80-100 year old nerello mascalese (here with some cappuccio) subjected to 36 hours of skin contact. Where this diverges from a wine like the Don Pippinu Rosso is in the foggy, murky, uncharted, uncooked and untested waters of varietal sensitivity. And aromatics, here rising, inciting and inviting investigation. There is also a matter on minor Brettanomyces not present in the other Scirto wines. So yes tradition is on display, as is an unbending relationship for which control and sulphuring are not going to happen. Terrific aromatic display, mostly floral but also old vines and volcanic induced fruit substance but the palate is a world apart and to its own. That said it oscillates, wavers and delivers new complexities each and every time sipped. Curiosity takes on a whole new meaning. Drink 2022-2025.  Tasted April 2022
Scirto Don Pippinu Rosso Nerello Mascalese 2019, Terre Siciliane IGT
Scirto is the work of Giuseppe Scirto and Valeria Franco near Passopisciaro, with grapes since 2010 and from vineyards inherited from their grandparents. They have vines in Feudo di Mezzo and Porcaria, mainly nerello mascalese. Don Pippinu comes from a tiny plot of ungrafted 80-100 year old nerello mascalese and nothing off of the north slope of Mount Etna resembles what's in this glass. Throws a light sediment, its hue is orange sky pastel at dawn and a flirtatious volatility marks the nose. Opens to an earthy if wild berry fragrance and then the salty-geological basaltic rock energy alights, if of a purpose to wake up the palate. Do not be fooled into any commercial space or domain for this is a natural expression of the Feud di Mezzo zone. Not on purpose mind you but a Rosso that is precise and as was unintentionally intended. So much beauty in the complexion of its flaws, a taste into the mirror of what is necessary and also possible. Wouldn't age this too long but can think of many, many wine geeks who could crush the bottles of such a quietly provocative Rosso. Drink 2022-2026.  Tasted April 2022
Scirto A'Culonna Rosso Nerello Mascalese 2018, Terre Siciliane IGT
monument in the centre of the nearby village of Passopisciaro. The volcanic stone was a three-sided carved obelisk indicating directions, to and from Milazzo, Taormina, Randazzo and Palermo. La Colonna was also the meeting place where peasants stopped for a chat and at the same time sold their wine. For Giuseppe Scirto and Valeria Franco it is predominantly nerello mascalese with some cappuccio picked in early October. Fermentation is done in stainless steel tanks using only natural yeasts, then aged 12 months in large and small used oak casks. Not filtered or fined with minimal use of sulphur at bottling. Clearly the most textural, glycerin and fruit pretty Rosso in Giuseppe Scirto's Siciliane shed, flowers distilled into perfume, curious berry caramels swirling through the flavour profile. The swarthiness while there is perfectly seasoned and in check, the lasting impression is good, intuitive and reasoned one. A'Culonna is the bomb. Drink 2023-2030.  Tasted April 2022
Eduardo Torres
Eduardo Torres Acosta Viticoltore Versante Nord Uve Bianche 2020, Bianco Terre Siciliane IGT
The white counterpart to the "north slope" cousins is this from old vineyards in six different districts: Pietramarina, Allegracore, Piano Daini, Friera, Zucconero and Marchesa. The red nerello mascalese dominates but the vines are always inclusive of 10-15 per cent white grapes. In this case half minnella (Bianca) equalized and complimented by (50) other endemic varieties, as in carricante, catarratto, inzolia and grecanico. Fine sands of volcanic ash are the product of various and recent lava eruptions. The "Uve Bianche" expresses purposeful clarity and seriously rich Etna intendment, giving away a fleshy and controlled lees-effected texture. The weave has melted and so the seamlessness with which this drinks is second to none. A white of glaze and shine, implosive acid zing and explosive flavour bursts. It's bloody delicious, so expertly assembled and crafted, professionally and yet subtly designed. Saying yes to this glass is akin to being paid for telling people what you already know. Drink 2022-2026.  Tasted April 2022
Eduardo Torres Acosta Viticoltore Versante Nord Nerello Mascalese 2020, Terre Siciliane IGT
Versante Nord, literally "north slope" is nerello mascalese (plus 15 per cent "varietà locali," in other words nerello cappuccio and friends) from old (50-plus years) vines of the Pietramarina districts in Verzella, Capreri in Castiglione di Sicilia, Zucconero, Piano Daini in Solicchiata, Allegracore in Randazzo and Friera in Linguaglossa. The land is obviously volcanic, of mixed stones, sand and ashes from eruptions, several quite recent. Natural farming and fermentation, picked in the first two weeks of October and a 15 day, free to its own devices skin maceration. This gives the VS a raw feeling but truth be told the Rosso perfectly straddles the lines between the exposed and the sheltered, the volatile and the calm. Tart yet sweetly scented red fruits, edging to pomegranate but also a woven fabric in the mouth that suggests chalkiness, bend-ability and structure. Persistence is the surname, braiding the middle and "ascesa" the given. Drink 2023-2029.  Tasted April 2022
Eduardo Torres Acosta Viticoultore Quotan Vino Di Contrada Piede Franco 2020, Rosso Terre Siciliane IGT
Quotan as in "quota" is an apt moniker, a part or personal share, easily discerned for producers on L'Etna and what land they have to use. The wine comes from an old vineyard in Piede Franco, in the Contrada Nave, on the northwest slope of the volcano. Quota N is also the name of the vineyard, Q being the stamp of locally known "roads quota nave." A most unique assemblage, of half nerello mascalese, 20 per cent grenache and (30) uve bianche, of grecanico, carricante and coda di volpe. Allegedly if obviously lighter, brighter and airy finer than Versante Nord, multi citrus strewn and waxy with both yellow and red citrus giving it all away. Neither Rosato nor full on Rosso, nor somewhere in between but residing all on its own. Not a structured wine but wouldn't put 10 years past it without something interesting happening, eventually leading to curiosity and pleasure. Crushable in any case, like semi-soft lemonade in the best way. Drink 2022-2026.  Tasted April 2022
Tascante
Tascante Etna Rosso DOC Contrada Pianodario 2019
The vineyard was planted at 775m in 2010 in the contrada of Pianodario, one of four on the northern slope of Mount Etna, between the villages of Montelaguardia and Randazzo. Characterized by a degrading morphology from south to north on volcanics 15,000 and 4,000 years old. It is believed that the substrata is between 40,000 and 30,000 years of age. Pure nerello mascalese here is one of the latest picked in the last days of October, treated to a year in large Slavonian cask. Imagine sangiovese from somewhere like Montalcino but in this varietal world the lightness of being is palpable but also so accepting of the wood. If ever a mascalese from Etna were spoken in pure Sicilian blood orange terms this would be it. Tart yet never sour nor do you feel the acids in any sharp or inflammatory way. Really just purity and clarity, a well seasoned glass that comes from ripe fruit meeting nurturing barrel with the result being one of energy and spirit. Drink 2023-2027.  Tasted April 2022
Tascante Etna Rosso DOC Contrada Sciaranuova 2019
Sciaranuova is located between the villages of Montelaguardia and Passopisciaro at 730m and is one of the four contrade (districts) farmed by Tasca on northern Mt. Etna. The terraces of nerello mascalese were planted in 2008 and are generally harvested a week earlier than Piandorio. Less intense, more calming, acids not as sharp and fruit more developed in a Rosso of great stage presence and nurturing feel. Acts with less emotion and more control, delivers the kind of perfume that makes you close your eyes to consider and inhale. Pure wild strawberry and while surely airy and stone-cut there is always something of ease about this wine. Spice in the form of nutmeg and then cinnamon heart give a light white peppery edge but all turns to liquid, seamlessly integrated and finishing long. Drink 2023-2030.  Tasted April 2022
Tascante Etna Rosso DOC Contrada Rampante 2019
This third of three Contrade Rosso farmed and bottled by Tasca on Etna is from a vineyard at 740m between Solicchiata and Passopisciaro. Same volcanic geological time period (between 15,000 and 4,000 years old) but a bit of a swing here towards the east, direction Feudo di Mezzo. Some really old vines exist here and Tasca's are planted in 2000, making them eight to ten years older than Piandario and Sciaranuova. Also picked a bit earlier, stylistic tighter, wound and wrapped, like a rounded Napoleon or mille-feuille with so much to unravel, uncover and discover. Neither blood orange nor strawberry here but rather currants and pomegranate, with underlying botanical tonics and a layer of organza material. Increased curiosity, elevated enigma and mysteries to unfold. Wait longer on Rampante. Drink 2024-2028.  Tasted April 2022
Tascante Etna Rosso DOC Contrada Sciaranuova 2017
Northwesterly Sciaranuova at 730m is found between the villages of Montelaguardia and Passopisciao. These gently sloping terraces of nerello mascalese went in the volcanic soil in 2008 and harvest usually occurs in the second to last week of October. One nose of 2017 and one understands about vintages and also time. If 2019 Sciaranova feels like a nurturing and health affirming nerello mascalese than 2017 writes the proverbial book on the subject. The warmth of the season is to thank but so is two extra years of settling in bottle time. A fleshing and a reckoning have taken place but so have a refreshing and an awakening. It could be thought that '17 would not have shown this fragrant, open and vital just a year ago but now, well something of a next level rejoicing has occurred. The '17 is in a right honest, pure and giving place. It should remain here for three, possibly even five years deeper. All this bodes so well for the most excellent '19. Drink 2022-2027.  Tasted April 2022
Vigneti Vecchio
Vigneti Vecchio Etna Doc Rosso Sciare Vive 2020
From Solicchiata on the northeastern slope and the work of Carmelo Vecchio, mainly nerello mascalese with 10 per cent indigenous varieties (including minnella, inzolia, carricante, grecanico, catarratto and malvasia.) As per the disciplinare there can be up to 10 white grapes and in this living, scorrevole sledding Sciare Vive they bring lift, refreshment and a glide across the palate. Takes a page out of the Crasà book with some meaty juices but here they run rare, show little cured meat character and just bloody enliven the energy and spirit of this wine. There is some sneaky structure lurking but my you could really sip the you know what out of this blessed Rosso. Youthfulness does show through in a minor amount of austerity at the finish so let this '20 rest a while. Drink 2023-2027.  Tasted April 2022
Carmelo Vecchio and Rosa La Guzzaone farm one hectare of nerello mascalese in Crasà Contrada near Solicchiata on L'Etna's north slope. Picked later in October, a wild ferment and a quick two week maceration on skins. Adds up to a stylish and perfumed Rosso, vibrant, pulsating and alive. The aromatics are curiously akin to the tightest lambrusco but with running meat juices, tonic, savour and pinpointed local accuracy. Cured meats too, impulsive and implosive fruit internment, definite block of a Contrada's location intendment, trenchant in many purposed splendour. This Rosso means business and directs its own traffic. No affection or heirs, only truth out of Crasà effectuation. Drink 2023-2029.  Tasted April 2022
Azienda Agricola Sofia
Azienda Agricola Sofia Etna Rosso DOC La Vigna Di Gioacchino 2020
The eponymous north Etna winery is run by Carmelo Sofia, son to Gioacchino who was born in 1953 in Castiglione di Sicilia. Dad had inherited vineyards in Solicchiata where the Piano dei Daini Contrada is located. Carmelo now has three hectares, two on that volcanic soil and one on clay in the Pietramarina Contrada, just outside of the village. This is vintage number four, all nerello mascalese grown at 600-700m. La Vigna di Gioacchino comes from Piano dei Daini and also Pietramarina, averaging out at 25 years, picked middle of October. Short skin contact, aging in concrete and as a result a level of kept freshness, but also the living, breathing feeling of cured meats and musky red fruit skins. No overt or purposeful structure but a true, honest and highly enjoyable Rosso experience. Drink 2022-2026.  Tasted April 2022
Azienda Agricola Sofia Etna Rosso DOC La Vigna Di Gioacchino 2019
The 2019 was Carmelo Sofia's third vintage in bottle, here from the label dedicated to his father Gioacchino and drawn from the two parcels he farms on Etna's north slope. Both the volcanics of Piano dei Daini and the clay of Pietramarina Contrada contribute but in 2019 they are so entangled, meshed and together. A terrific vintage to match flesh against bone, substance versus karst and meaty depth in tandem with mineral sway. A brighter and more lifted Gioacchino as compared to 2020, sure it's got another year under belt but here the layers coordinate and open. Ready for business. Drink 2022-2026.  Tasted April 2022
Azienda Agricola Sofia Etna Rosso DOC Contrada Piano Dei Daini 2020
L'Etna's north slope is the face of Contrada Piano dei Daini, here being the second vintage for which Carmelo Sofia decided to bottle as a single vineyard Rosso. The block is 65 year-old Alberello nerello mascalese that remains in contact with the skins a half week longer than Gioacchino and again there is no wood, only concrete for aging. Piano dei Daini straddles two worlds like few Etna Rosso can; swarthiness and clarity, lift and precision. Hard not to feel the volatility but it's just so perfectly judged at the edge of the precipice in teasing, flirting and sly fashion. Whether intentional or nor it matters little because the ability to please both sides of that debate make this a deliciously risky and rewarding nerello mascalese. Confident and obvious, swagger and humility. Drink 2023-2028.  Tasted April 2022
Azienda Agricola Sofia Etna Rosso DOC Contrada Piano Dei Daini 2019
The Contrada Piano dei Daini is on L'Etna's north slope and Carmelo Sofia first made the decision to bottle a single vineyard/commune Rosso from the oldest (65 year-old) Alberello nerello mascalese in the previous '18 vintage. Stays in contact with the skins a few days longer but again no wood is used, only concrete for aging. This went to bottle in September of 2021 but it still exhibits a reticence and hesitation to lift. The fruit is leathery and you feel a hidden musk pungency, a fruit meets salumi skin so typical of this vineyard and the volcanic strata it breathes upon. Great potential here, a year and a half away it would seem, before the florals, flavours and highlights begin to align and alight. Drink 2024-2029.  Tasted April 2022
Azienda Agricola Sofia La Vigna Di Gioacchino 2021, Terre Siciliane Bianco IGT
Carmelo Sofia's Bianco scents of a singular set of circumstances and aromas, in part taken from 60-70 year-old Alberello carricante with a few percentage points of catarratto, minella and inzolia. Drawn from Piano dei Daini (volcanic) and also Pietramarina (clay) on the northern Etna range, picked late in September and staying in touch with the lees for the full five months in tonneaux. The crème frâiche quality and lemon curd viscosity are not as in charge as first thought with some (four months) of steely stainless extra time making sure to keep freshness and juicy behaviour a clear and present part of the style. Battles the urge to swirl in yogurt and comes away clean, chewy but clean. Seems like a work in progress to a certain extent, four years into its tenure, with great focus and precision to come. Drink 2022-2024.  Tasted April 2022
Good to go!
godello
Twitter: @mgodello
Instagram: mgodello